---
The Village of Tanworth in Arden
---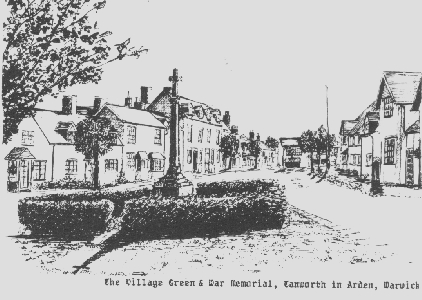 Tanworth in Arden lies some 10 miles to the South of Birmingham and is set on a hilltop with wide views of the surrounding countryside. The site was originally a clearing in the Forest of Arden which covered most of central Warwickshire in Shakespeare's day. Stratford on Avon, Shakespeare's home town, lies a few miles to the South East.
Despite its close proximity to Birmingham, the relative remoteness of Tanworth from main roads and railways protected it from the rapid development which some of its neighbouring communities experienced. At the beginning of the twentieth century its population was just over two thousand.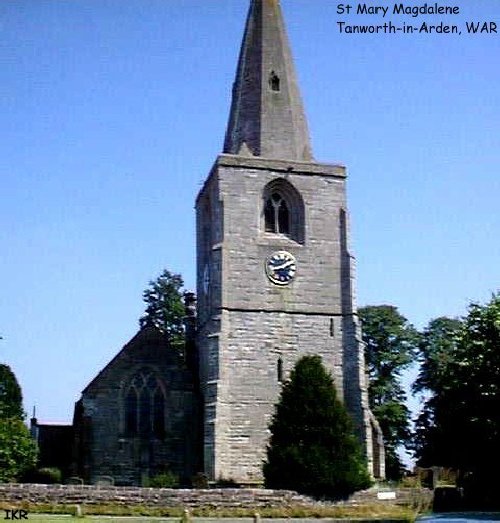 ............
Tanworth's parish church, St Mary of Magdelene, has been compared to a small cathedral. It was built around 1330-1340 in the Decorated style but later suffered some damage during the reformation. In the 1790's it was extensively altered to conform to the then popular Palladium style (ironically, the vicar at the time, Philip Wren, was a great grandson of Christopher Wren designer of St Pauls Cathedral).
In the 1880s the Victorians carried out a major renovation and were able to correct many of the architectural travesties of the previous century. The church you see today has changed little since then.
Back to Home