---
The Ancient City of Anthini
---
Six kilometers south of Astros in the Eastern Peloponnese, lie the ruins of an ancient fortified city which is thought to be that of Anthini.
The city is situated at the top of a hill next to the small harbour of Aghios Andreas. At various points around this hill, the remains of fortified defensive Cyclopean walls can be clearly seen (example below). These walls have been dated to the 4-5th Century BC.
At the top of the hill itself, it is possible to see evidence of what was once quite an extensive settlement with evidence of buildings, walls and roads. The site has not been properly excavated and in places, the remains of walls etc have been incorporated into farm buildings.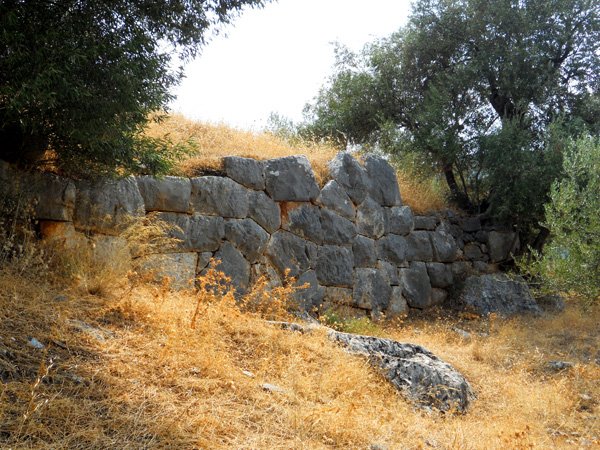 Click here to see more photographs of Anthini
Click here to contact Nigel Copage who set up this site